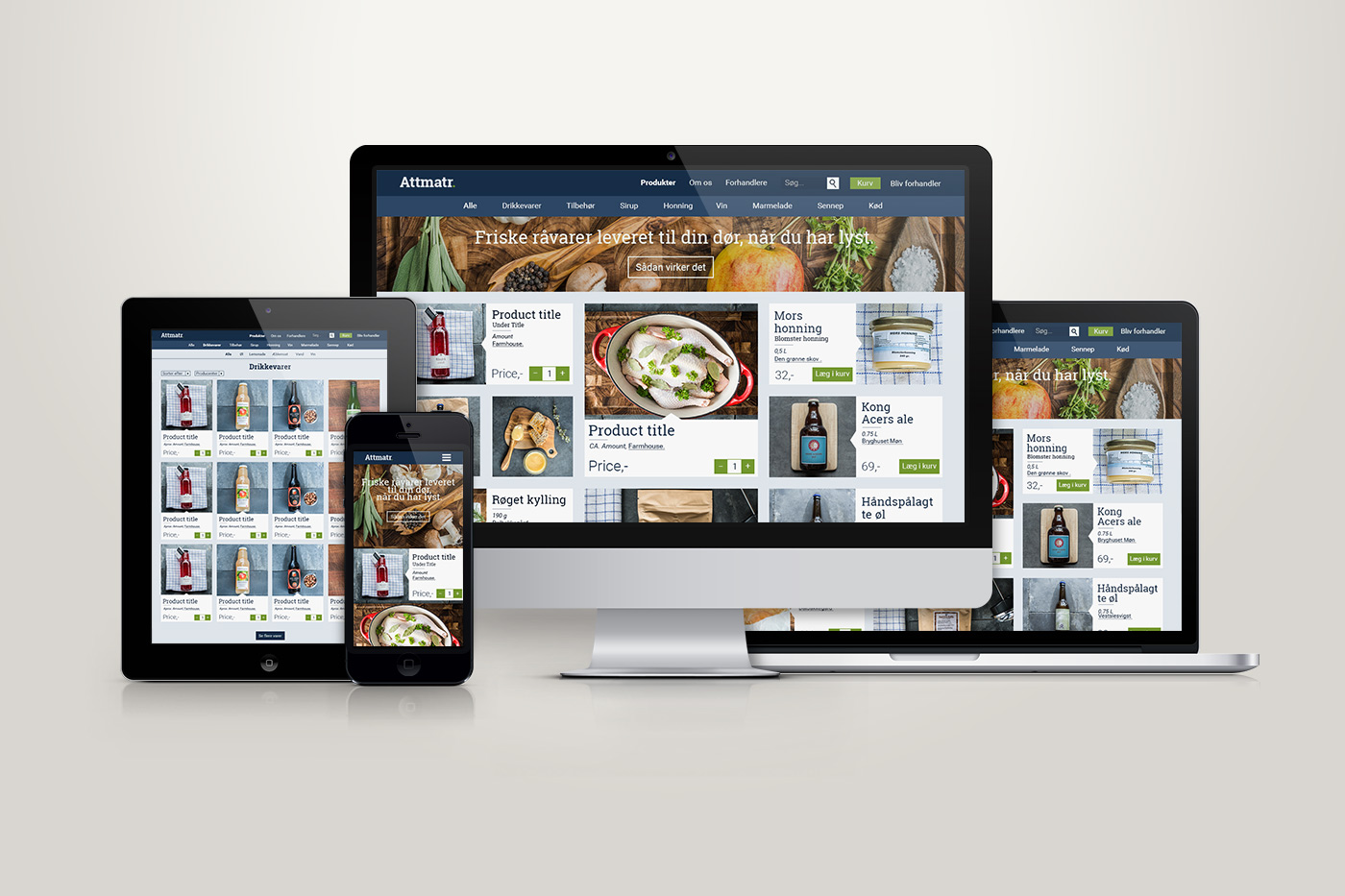 2015, ux/ui design, photography
In collaboration with
Frederik Højfeldt Nielsen
Sebastian Winter
Rasmus Liebst

Madmarkedet.dk is an online food market focusing on bringing products from small local farmers into the city. We were asked to deliver a high-fidelity mock-up of Madmarkedet.dk future UI for their online platform, including a photo-shoot of their products.
After several workshops with the team behind Madmarkedet.dk we decided to design for an authentic look with the feel and atmosphere of a real food court. My primary contribution to this project was to design the responsive UI mock-ups and shoot the displayed product photographs.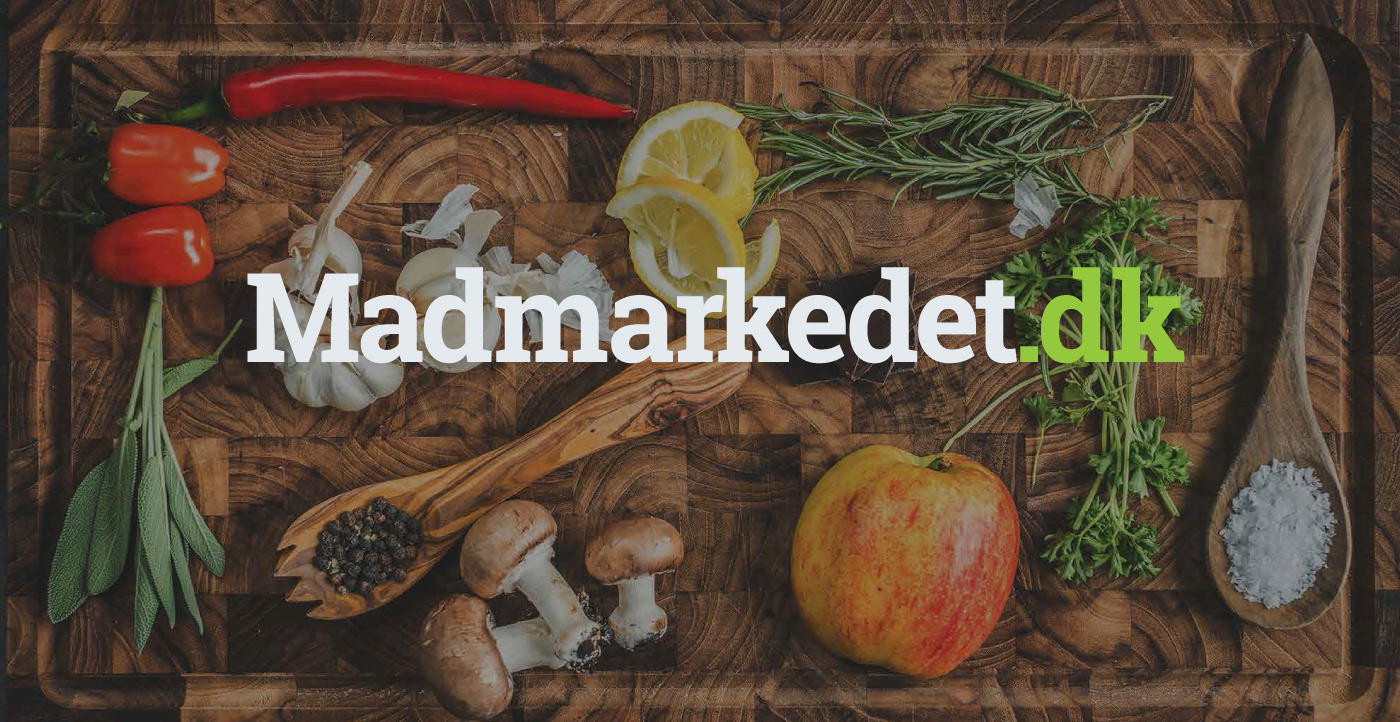 We designed the UI to support and give focus to the high quality images of the products. On the front page we designed a more experimental grid for engaging the user to explore the available products. For the product page we created a more traditional grid for a clear overview.
The "basket" page facilitates to see chosen products and make changes in quantity. A miniature version of the basket is available from all pages by hovering the basket icon in the top menu.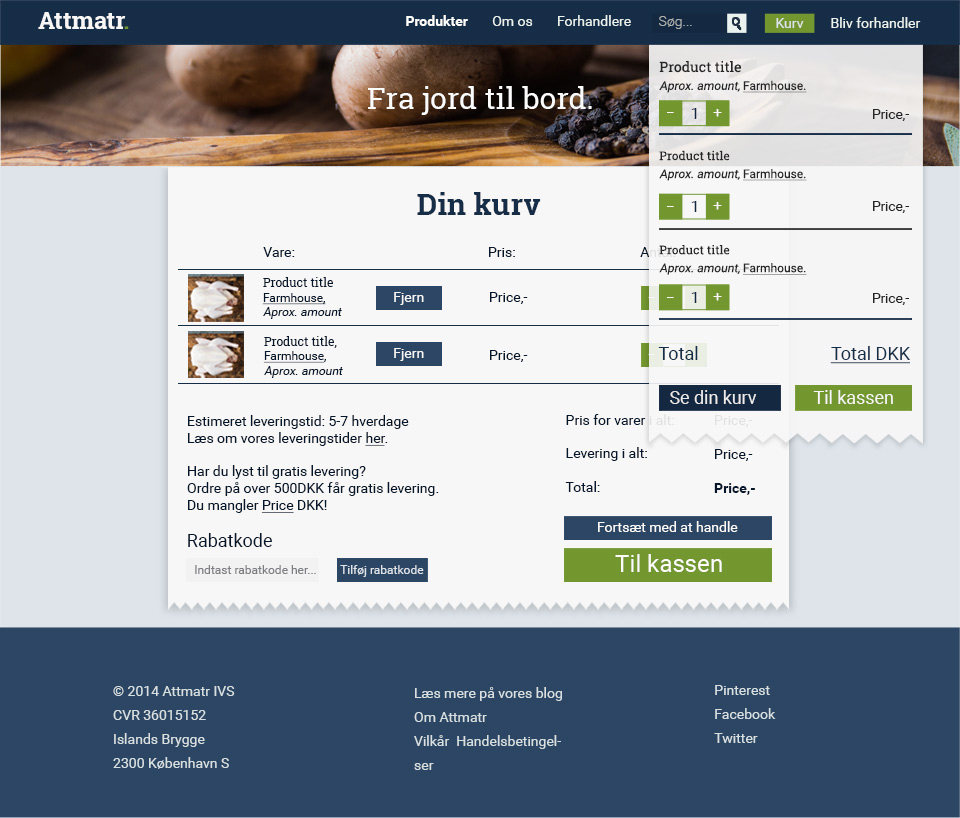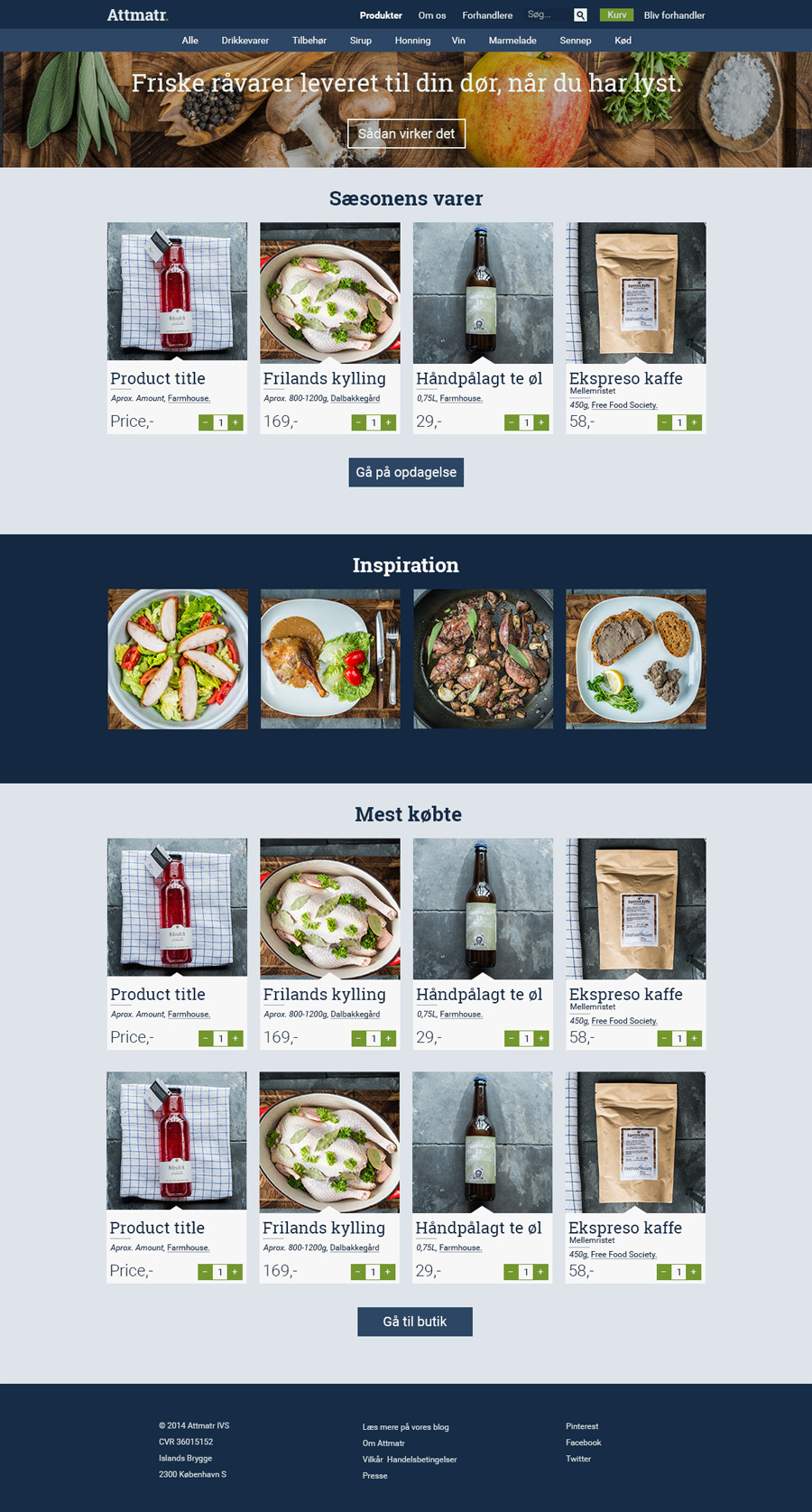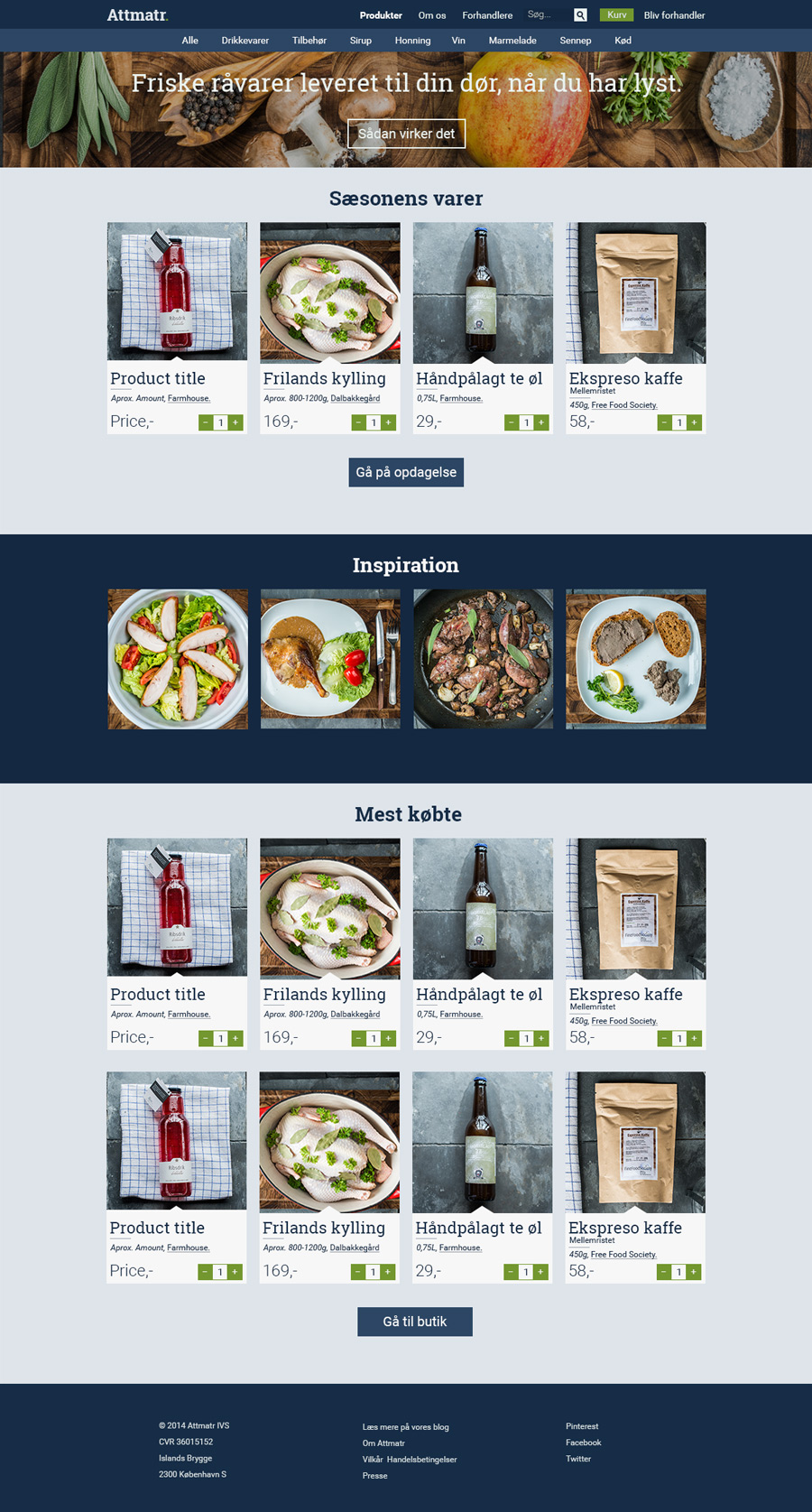 The aim of the photo-shoot was to document all the products and support the authentic feel, related to the local production. A part of the photo-shoot was also to capture inspirational dishes made from the products.